friends of Marc Riboud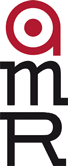 The association Les amis de Marc Riboud was created in 2002 in order to expand the public's awareness of the photographs by Marc Riboud. It relies on its members to encourage exhibitions, books, films and all projects that could help reach this goal.
With this in mind Marc Riboud chose the first members of the association from among the important people in the photographic world. So it was that his friends Robert Delpire (publisher and former director of the Centre national de la Photographie), Martine Franck (photographer and founder of the Fondation Henri Cartier-Bresson) and Maryse Cordesse (president of the Donation Jacques Henri Lartigue) came to form the first circle. These founders have since been joined by members of his family as well as some twenty young members to back up his first "friends".
After Marc Riboud's archives have been donated to Guimet National Asian Arts Museum in Paris (in 2019), the association is hosted there to prepare exhibitions, books and all projects keeping his legacy alive.
Three friends, Beijing, 1957