Exhibition "Convergence" at the Kiran Nadar Museum, New Delhi, India
from April 28th to June 30th 2022
The exhibition « Convergence, a panorama of photography's French connections in India » shows various ensembles of images gathered by French photographers since the 19th century in India, selected by curator Rahaab Allana, of the Alkazi foundation for the Arts. Loaned from institutions such as musée Nicéphore Nièpce, musée du Quai Branly – Jacques Chirac, Maison européenne de la Photographie, Musée d'Aquitaine and, for Marc Riboud's photographs, an exceptionnal loan from Musée national des arts asiatiques – Guimet, this exhibition is the key event of « Bonjour India » festival.
For the first time, nearly 60 photographs taken by Marc Riboud in Indeia, mostly during his long journey in 1956, along with documents and books, will be exhibited.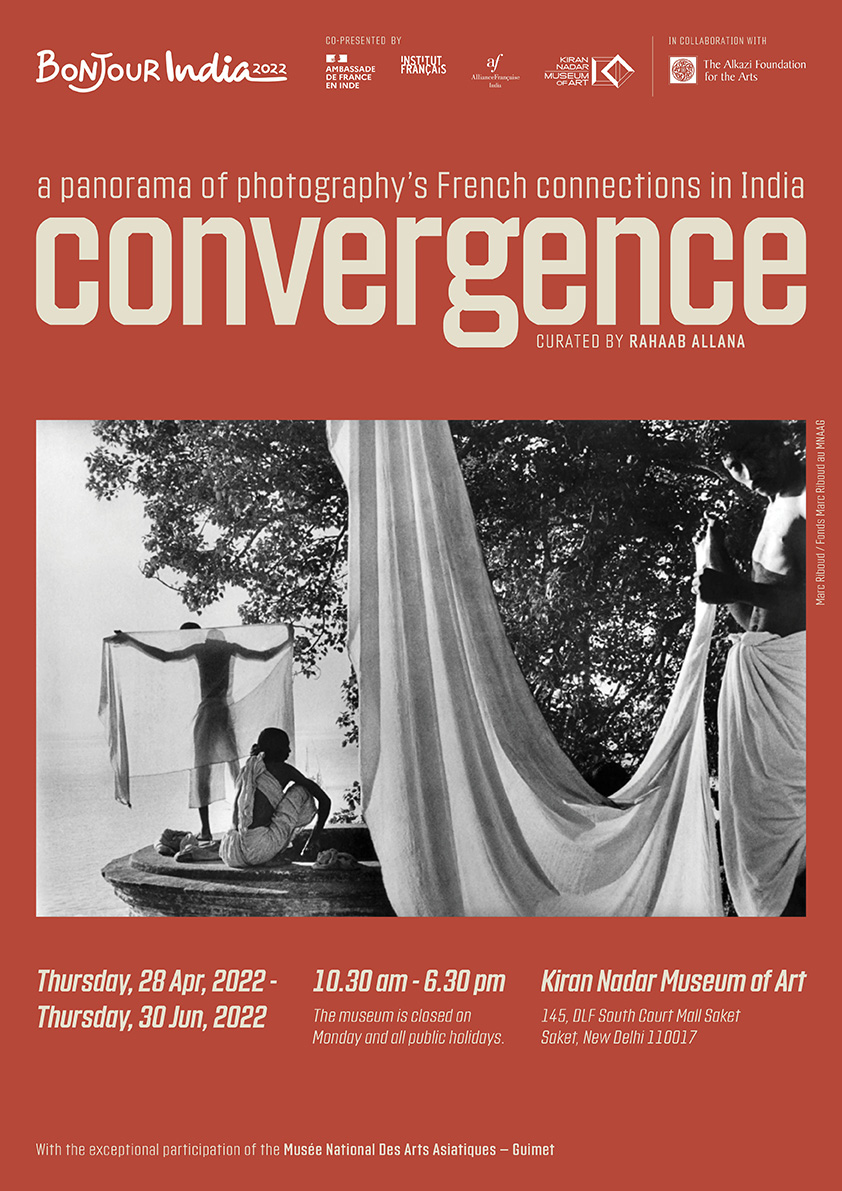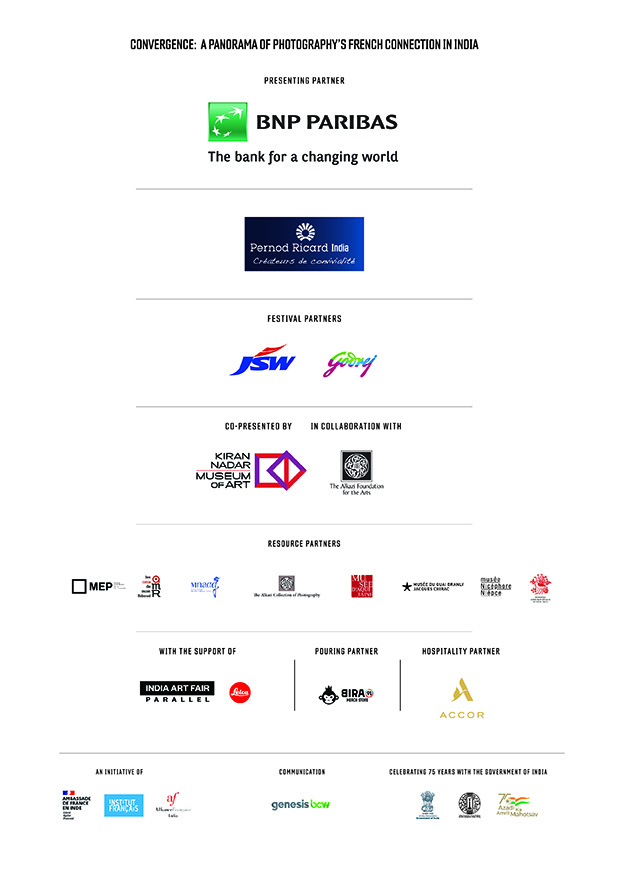 For more information: website of the French Institute in India
Exhibition "I comme Image, un abécédaire photographique de Marc Riboud" à la médiathèque André Labarrère, Pau
from April 23rd to June 25th 2022
Showing 26 prints – one per letter of our alphabet -, this exhibition invites the visitor to (re)discover photographs by Marc Riboud, know and lesser known. B for "Bateau" (boat), J for "Joie" (joy), R for "Route" (road), T for "Tortue" (turtle)… an exhibition for kids and grown-up kids!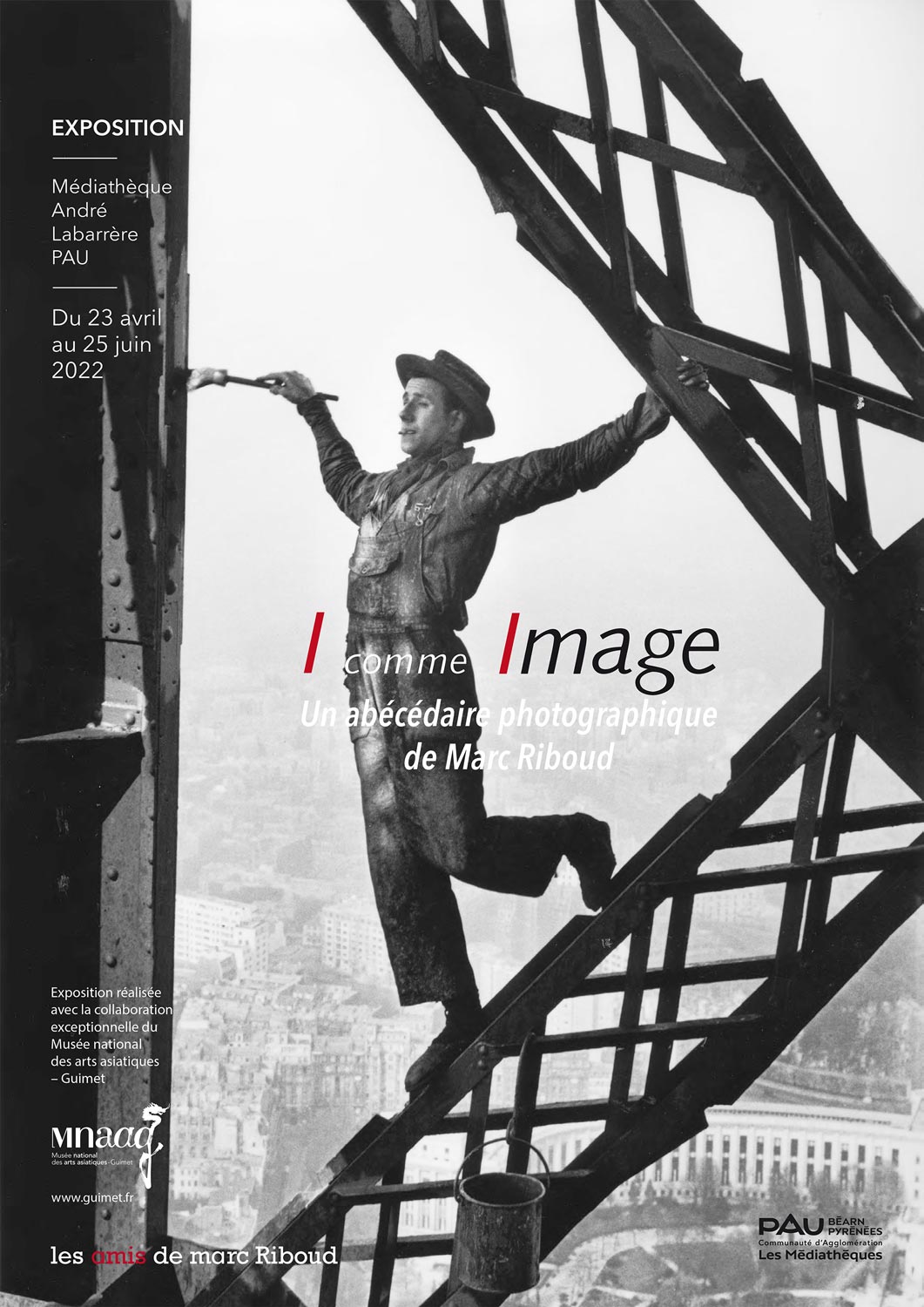 Inauguration of the exhibition on Saturday 23rd of April at 11am.
Conference with Catherine Chaine and Lorène Durret on April 23rd at 2:30pm at the auditorium.
To consult the programm (in French): programm
Group exhibition "La beauté passe comme un rêve" at galerie Le Voleur d'images, Paris
November 9th 2021 to February 19th 2022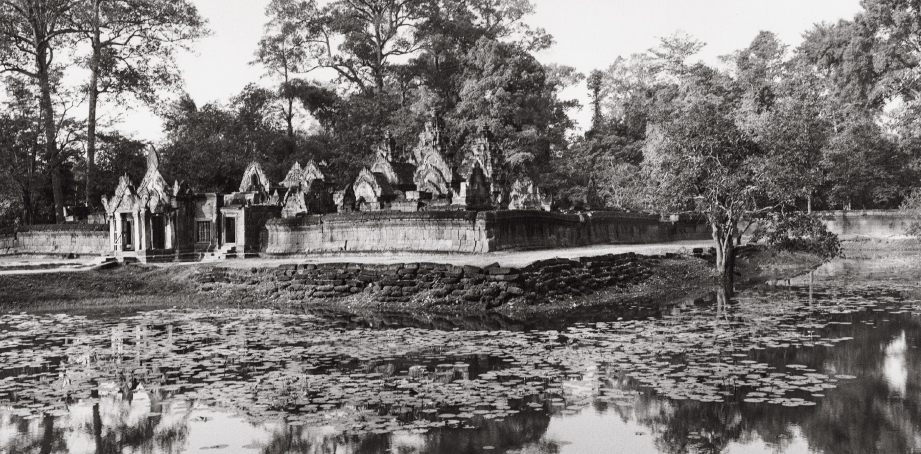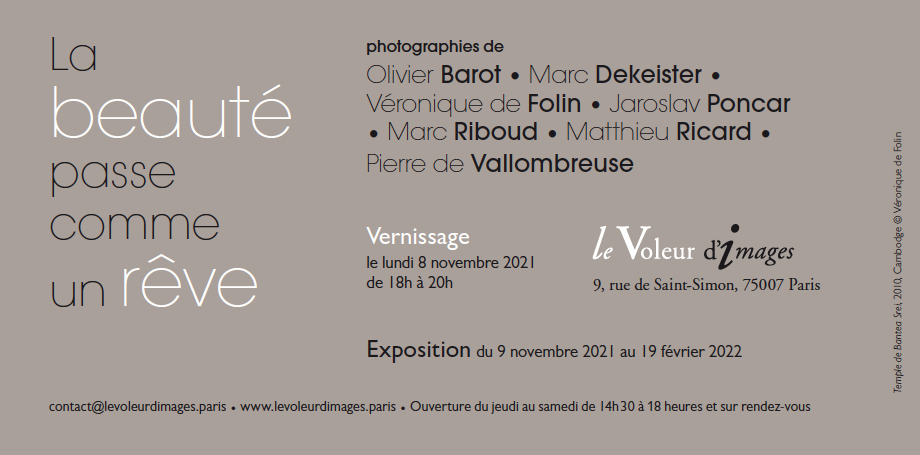 Free entrance from Thursday to Saturday, 2:30 pm to 6pm, and on appointment.
For more information: the gallery's website
Group exhibition "Horizon" at Atelier L'Oeil Vert, Paris
from November 4th 2021 to February 19th 2022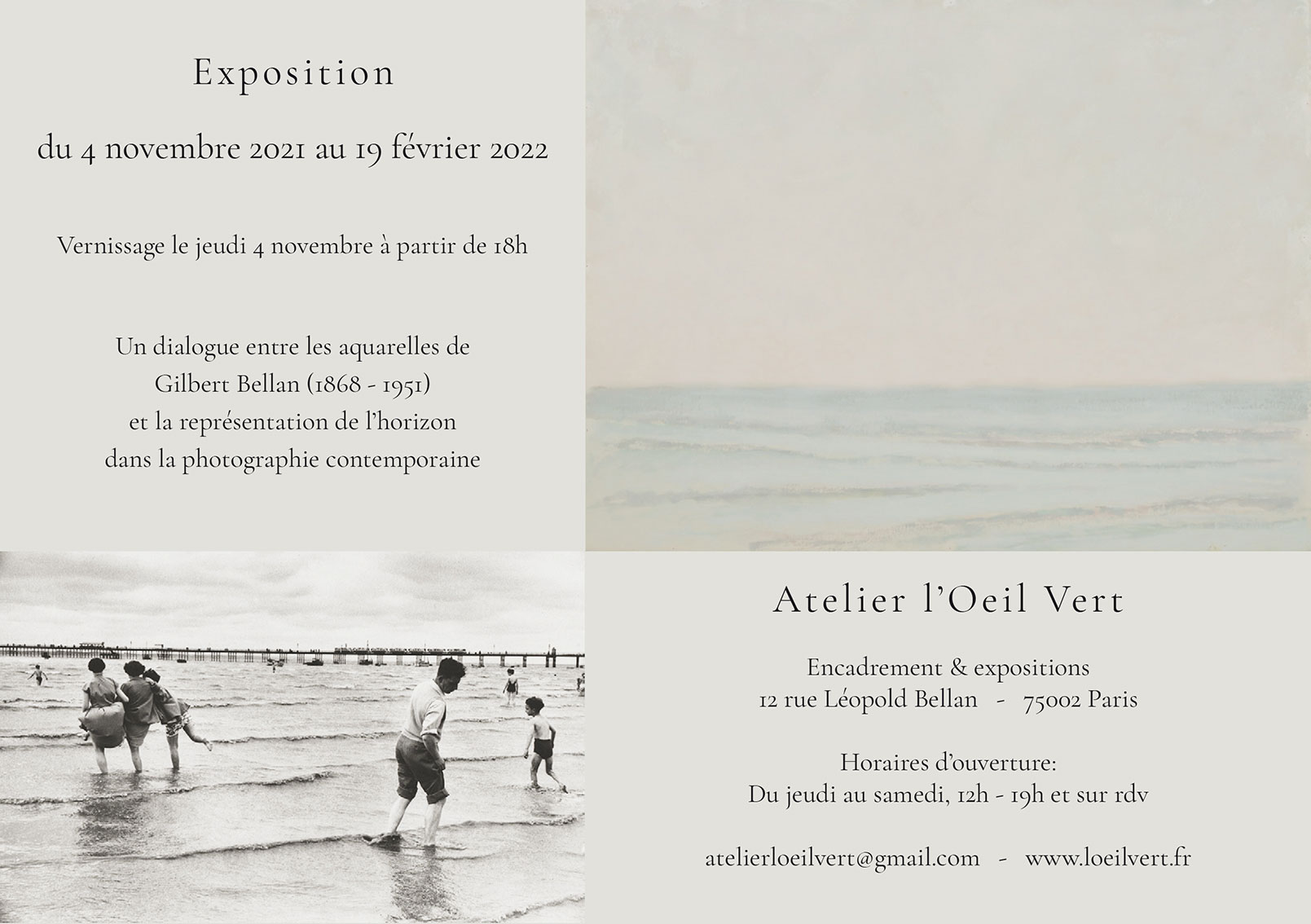 Adress: 12 rue Léopold Bellan, 75002 Paris
Free entrance from Thursday to Saturday, from noon to 7pm, and on appointment
"L'Angkor mystique de Marc Riboud" on Arte TV
« L'Angkor mystique de Marc Riboud » is available on replay on Arte TV website. This movie has been directed by  Ruxandra Annonier for the program "Invitation au voyage".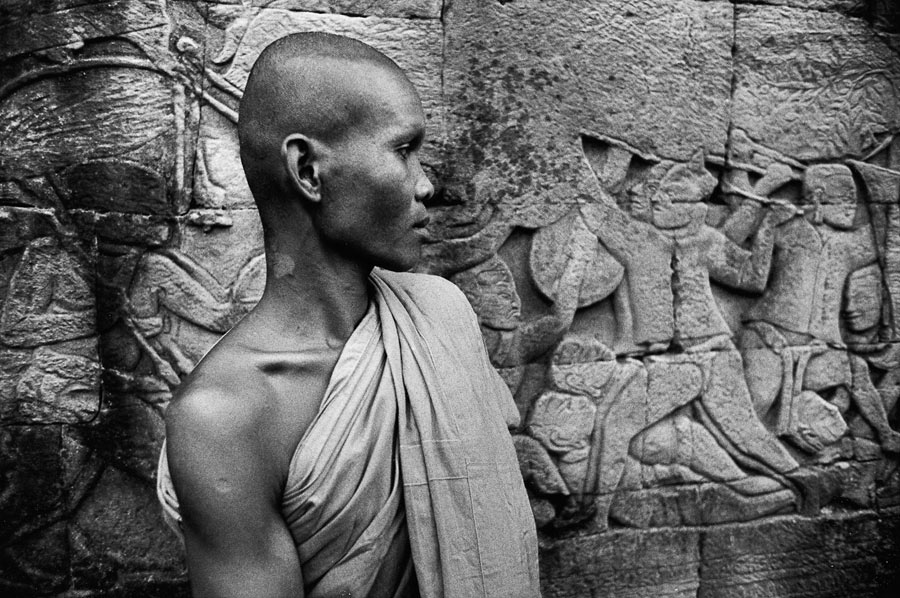 Photo-concert with Baptiste Trotignon at Rennes Opera House
On October 21st 2021
The Orchestre national de Bretagne, association Davril and Les amis de Marc Riboud present an original concert creating a dialogue between Marc Riboud's photographs and Baptiste Trotignon's musis.
Baptiste Trotignon, pianist, composer, partner of the greatest musicians for 20 years, is a key figure of an eclectic jazz. Blending several styles of music, from jazz to cabaret, from classic to pop, Baptiste Trotignon will open the festival "Ça va jazzer" with this new creation. He gives a tribute to Marc Riboud, which photographs will be screened, in dialogue with the piano and musical improvisations.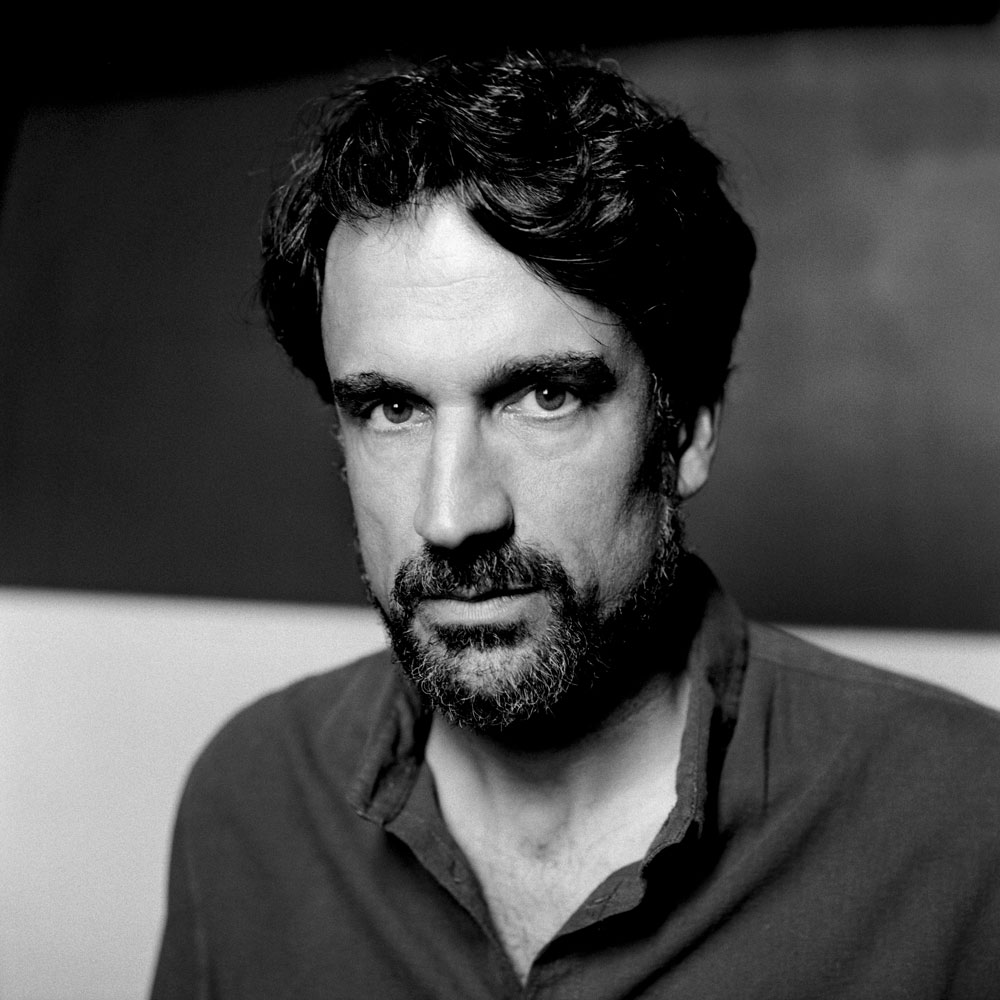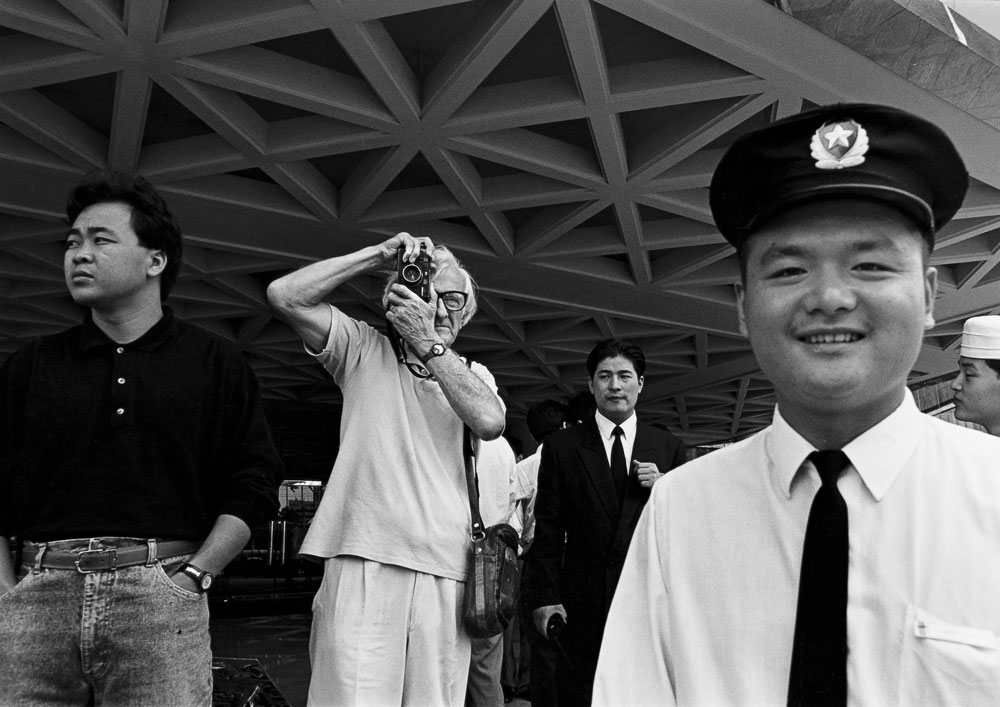 For more information and to book a ticket (in French): website of Orchestre national de Bretagne
(Image credits: Baptiste Trotignon, 2019 (c) Richard Dumas ; Marc Riboud, China, 1996 (c) Xiao Quan)
Participation to the exhibition "Népal. Art de la vallée de Katmandou" at Musée national des arts asiatiques – Guimet
from October 20th 2021 to January 17th 2022
Six photographs taken in Nepal in 1956 by Marc Riboud are shown in the introduction of the exhibition "Nepal. Art de la vallée de Katmandou".
This exhibition covers a long period of time, from the 10th to 19th century. It presents photographs, drawings, miniatures, bronze  and wooden sculptures, as well as Nepalese ritual objects from either Buddhist or Hindu obedience.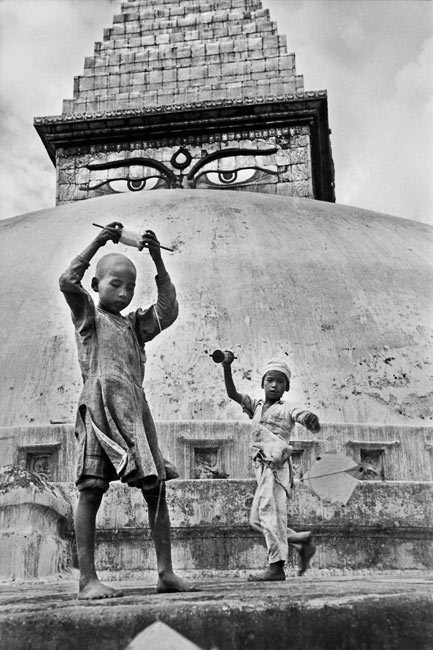 The exhibition associates to the Musée national des arts asiatiques – Guimet major artworks lended by Collège de France, the museums of Asian art of Nice, Toulouse and the Quai Branly museum.
Adress: Musée national des arts asiatiques – Guimet, 6 place d'Iéna, 75116 Paris
Open every day except Tuesday from 10am to 6pm.
For more information (in French): Musée Guimet's website
Exhibition "Bangladesh 1971: Mourning and Morning" at the Liberation War Museum, Dhaka, Bangladesh
from October 16th to November 16th 2021
50 years after Marc Riboud photographed Bangladesh, at the time the country became independent, 50 prints are exhibited at the Liberation War Museum in Dhaka, with the support of Alliance française de Dhaka and the French Embassy in Bangladesh.
Arriving in Kolkata early November 1971, Marc Riboud photographed the refugee camps, the demonstrations for Bangladesh's independence, before being embedded with a column of the Indian army. Witness of the decisive Jamalpur battle, he was among the first to reach Dhaka.
A research lead with Mofidul Hoque, co-curator for the Liberation War Museum, allowed to read this reportage in depth and to present the photographs, now historical documents, in their context.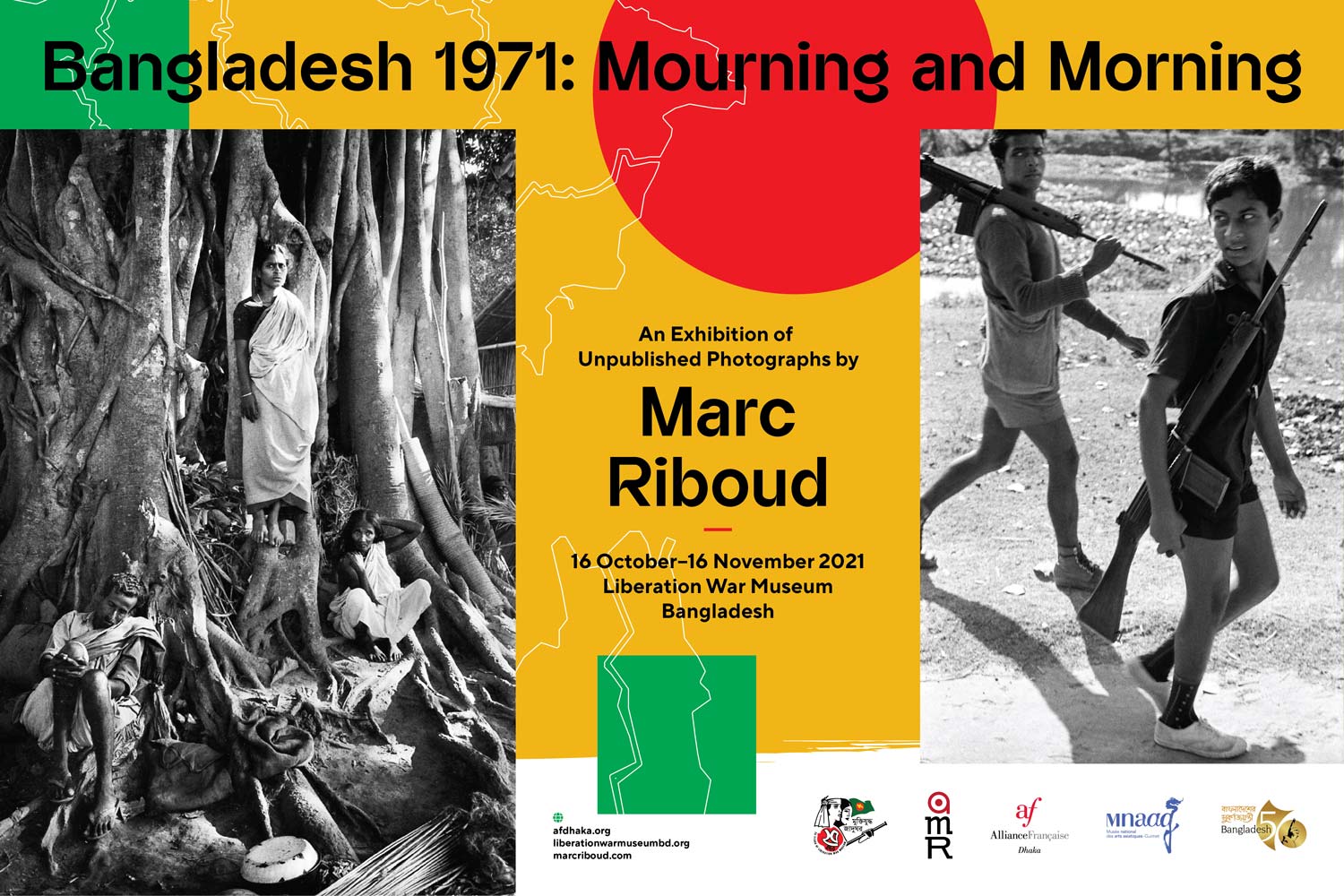 Adress: Liberation War Museum, Plot F 11/A and F 11/B, Ser-e-Bangla Nagar, Civic Centre, Agargaon, Dhaka 1207
Open from 10am to 5pm, every day except Sunday.
For more information: website of Liberation War Museum
Exhibition "Clémence" at Festival du Regard, Cergy-Pontoise
from October 1st to November 21st 2021
For its sixth edition, Festival du Regard presents « Clémence »: an exhibition of texts by Catherine Chaine and photographs by her husband Marc Riboud, about the birth and childhood of their daughter Clémence, born with Down syndrome.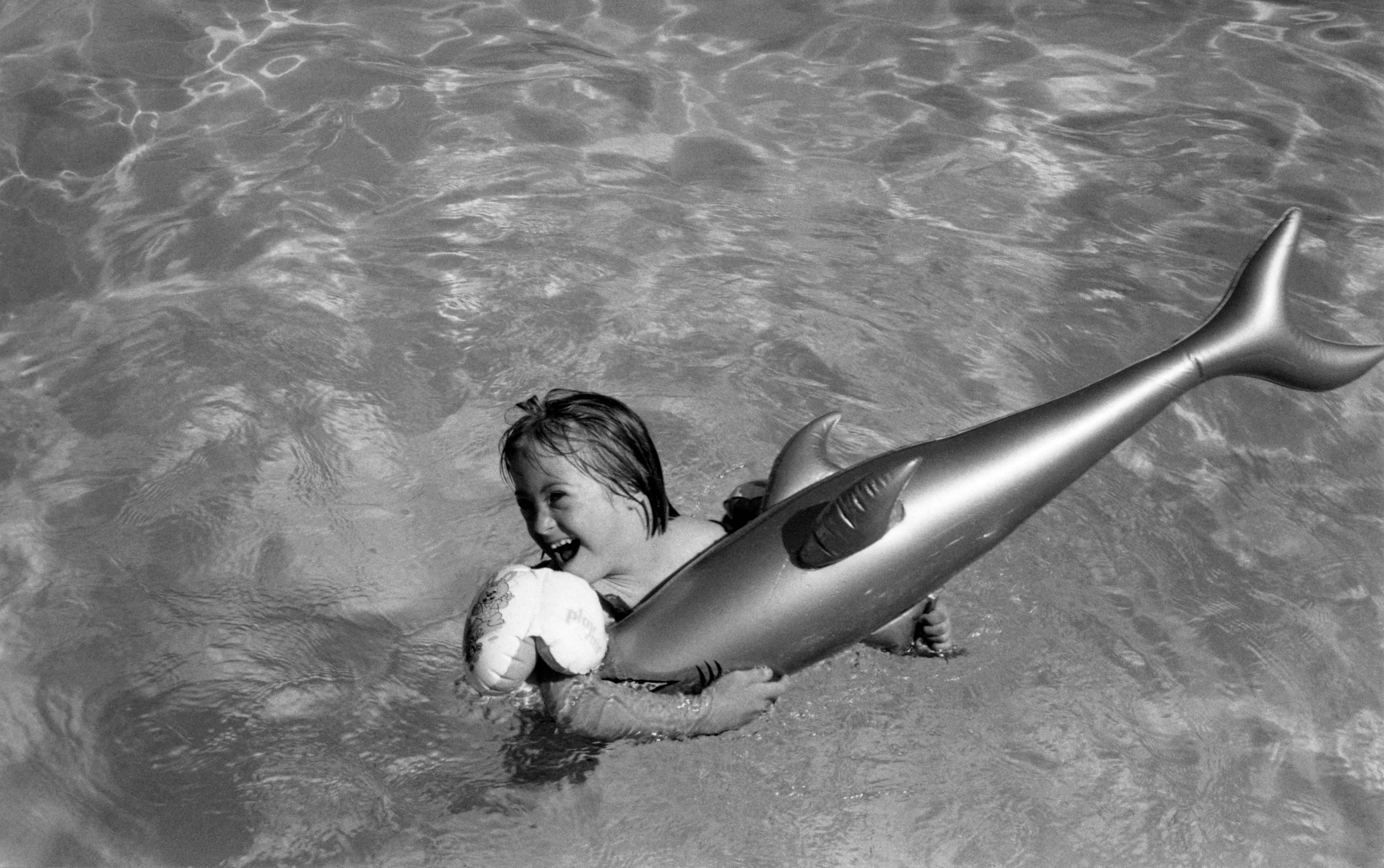 "In this month of October, Clémence will turn forty, and five years have passed since Marc died. The vanished years have made made understand that a child's disability is not the only wound life sends us.
When Clémence was twenty-two years old, I wrote a book as a cry against the handicap's burden, the ambivalence of feelings and my indignation for not having had the amniocentesis I asked for during my pregnancy. The huge effort to find the exact words allowed me – I don't know how precisely – to ease both the grief and the anger.
Today, I look at these photos Marc took, and they make me feel again the conscious happiness rather than the grief, the constant joy of Marc's presence close to me because he was the one who loved to photograph his daugther."
(Catherine Chaine, September 2021)
For all information about the Festival : Festival du Regard website
Photo contest "And if it was Asia?"
from June 4th to July 4th 2021
To celebrate the opening of the exhibition « Marc Riboud. Histoires possibles », the National Asian Arts Museum – Guimet  invites you to participate in an exceptional photo competition!
For all those who are missing travelling, share with us the evocation power of Asia, with sights… nearby your house!
To participate, you simply have to poste your images on Wipplay website. The winners will be gifted presents in link with the exhibit.