Month: September 2022
Exhibition "Le Japon en duo", Gallery Le Réverbère, Lyon, France
from September 10th 2022 to March 11th 2023
One, Marc RIBOUD, in black and white, has photographed Japan in 1958 – a body of word to (re)discover from a selection of vintage and modern prints entrusted by his heirs.
The other, Géraldine LAY, in colour, has wondered in the country four times three weeks (from 2016 to 2019) to discover the archipelago. Both, in front of the unknown, let the fragility of its perception guide them, without protocole or preconsidered depiction.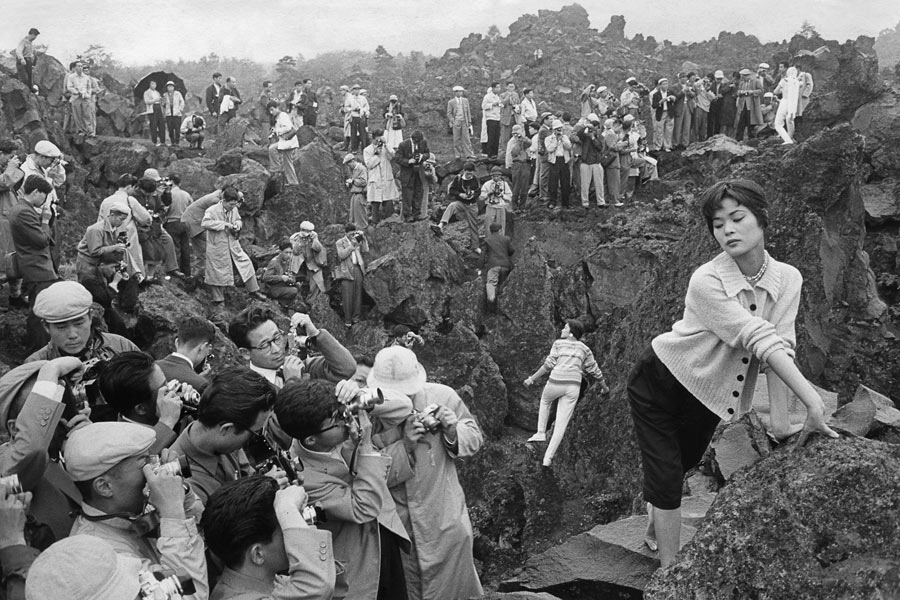 Gallery Le Réverbère is located at 38 rue Burdeau, 69001 Lyon.
Free entrance from Wednesday to Saturday, 2pm to 7pm, and otherwise by appointment.
For more information (in French): galerielereverbere.com/expositions/le-japon-en-duo
Exhibition « Bangladesh 1971: Mourning and Morning » at Alliance française of Dhaka, Bangladesh
from October 14th to 31st 2022
This exhibition, created in 2021 for the 50th anniversary of Bengladesh's independance, in collaboration with the Liberation War Museum, Dhaka, and the support of the Alliance française of Dhaka and the French Embassy in Bengladesh, is going to be shown again.
The Alliance française of Dhakawill host the exhibition, enriched by content about Marc Riboud, and about the researches made by Mofidul Hoque, and his team of the Liberation War Museum, who identified some of the people photographed 50 years ago by Marc Riboud.
A program of documentary movies and a talk with the organizers is scheduled at Alliance française on Saturday 15th of October.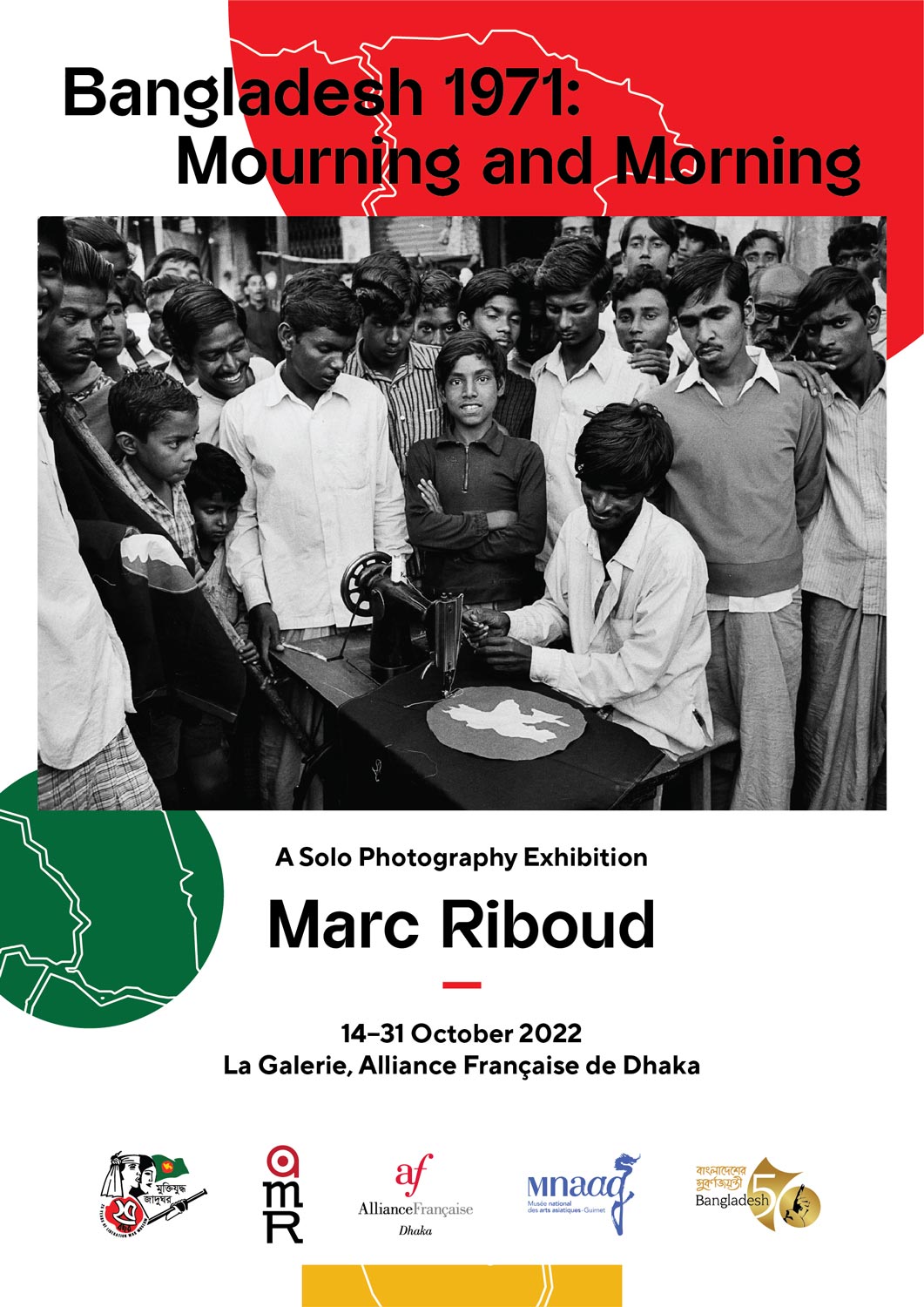 Adress: Alliance Française de Dhaka, 26 Mirpur Road (Corner of Road no.3), Dhanmondi, Dhaka 1205
Open from 3pm to 9pm, everyday except on Sunday.
For more information: website of Alliance française
Exhibitions "Clémence" and "Jours heureux" at Maison du Regard, Le Havre, France
from September 9th to December 10th 2022
In the new Maison du Regard, located in a recently renovated station, Sylvie Hughes and Mathilde Terraube set up this exhibition space devoted to photography.
The exhibition « Clémence », created for the Festival du Regard in Cergy, suburb of Paris, in Autumn 2021, showcases texts by Catherine Chaine and photographs by Marc Riboud about the birth and childhood of their daugther, the wound of handicap, the ambivalence of their feelings.
The exhibition « Jours heureux » shows a selection of photographs taken in France in the 50s and 60s, especially a group of prints taken during the construction of liner France, who used to depart from the Havre harbour.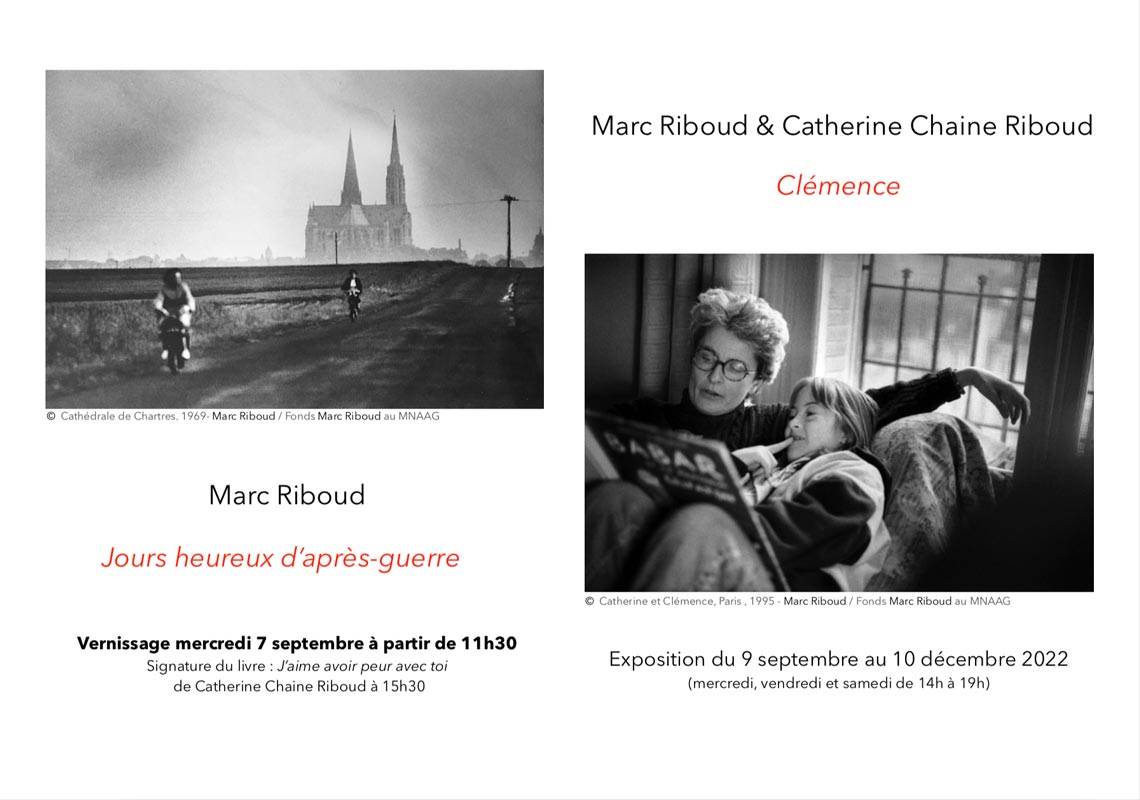 Opening on Wednesday 7th of September from 11:30am.
Book signing of J'aime avoir peur avec toi by Catherine Chaine Riboud the same day at 3:30pm, inside the exhibition, with La Galerne bookshop.
For more information (in French): https://www.maisonduregard.fr/expositions-a-venir/