Tag: Kyoto
Exhibition "Le Japon en duo", Gallery Le Réverbère, Lyon, France
from September 10th 2022 to March 11th 2023
One, Marc RIBOUD, in black and white, has photographed Japan in 1958 – a body of word to (re)discover from a selection of vintage and modern prints entrusted by his heirs.
The other, Géraldine LAY, in colour, has wondered in the country four times three weeks (from 2016 to 2019) to discover the archipelago. Both, in front of the unknown, let the fragility of its perception guide them, without protocole or preconsidered depiction.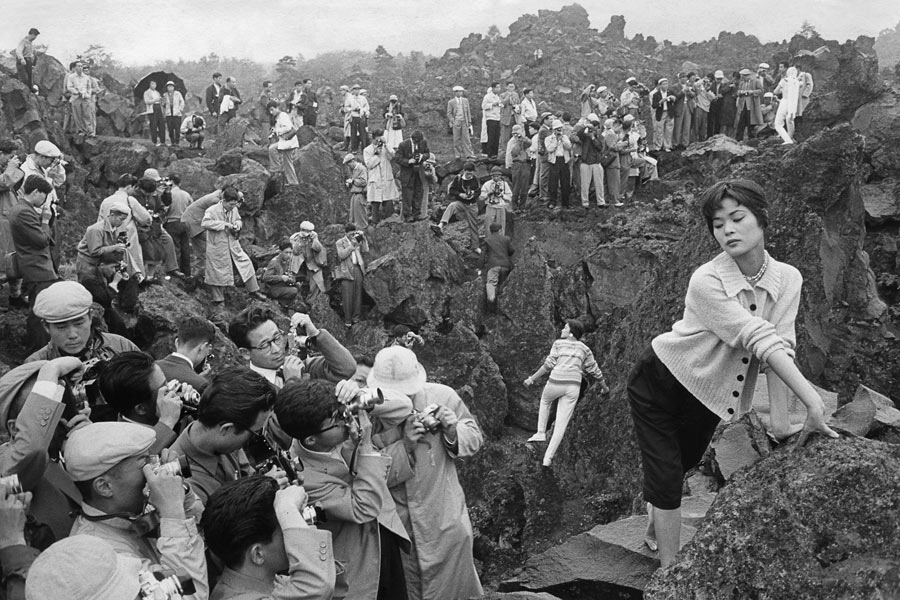 Gallery Le Réverbère is located at 38 rue Burdeau, 69001 Lyon.
Free entrance from Wednesday to Saturday, 2pm to 7pm, and otherwise by appointment.
For more information (in French): galerielereverbere.com/expositions/le-japon-en-duo
Exhibition "Women of Japan" at Leica Gallery in Kyoto
du 23 septembre 2017 au 18 janvier 2018
Discover the serie "Women of Japan", taken by Marc Riboud in 1958, at Leica Gallery in Kyoto.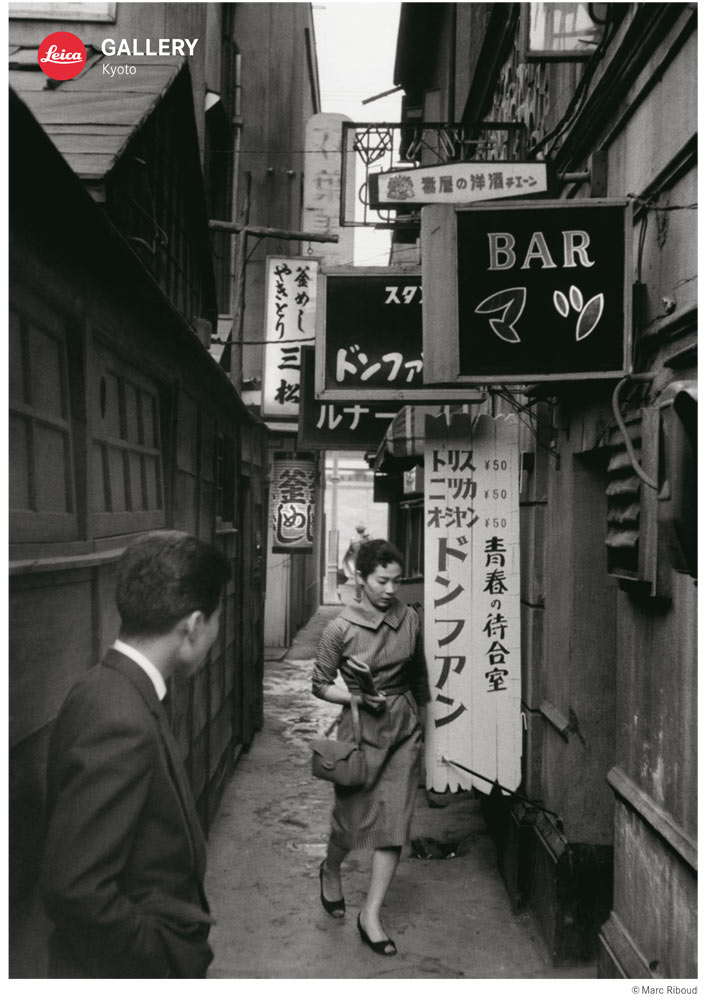 Adress: 570-120 Gionmachi minamigawa, Higashiyama-ku, Kyoto, Japan.
Open from Tuesday to Sunday, from 11am to 7pm.
For more information on the exhibition space (in English).