Exhibition "Cuba, 1963" at Brownstone Foundation, Paris
from October 29th to November 27th 2016
Discover the photographs taken by Marc Riboud in Cuba in 1963, with a selection of vintage prints, modern prints and magazines.
This exhibition will relive the great scoop of Jean Daniel and Marc Riboud, gone to visit the island and interview Fidel Castro in 1963. After days of waiting, Castro showed up in their hotel room and talked until and early hour. The next day, Marc Riboud gone back to France, Jean Daniel is having lunch with Castro when the phone rings: Kennedy has been assassinated. This interview will be THE scoop of young Jean Daniel, and Marc Riboud's photographs will be published around the world.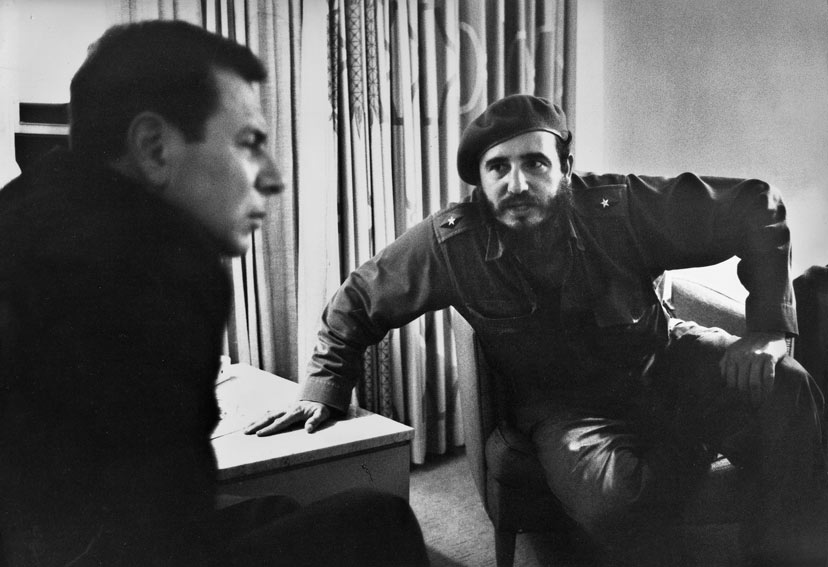 The book CUBA, published in August by La Martinière (in French), with texts by Jean Daniel and Marc Riboud, and a foreword by Wim Wenders, accompanies the exhibition.
Exhibition opened from Thursday to Sunday, 2pm to 7pm. Free entrance.
Brownstone Foundation, 26 rue Saint-Gilles, 75003 Paris.