"Une guerre sans nom – 1954-1962 Algérie" at the International Center of photojournalism, Perpignan
from March 15th to May 13th 2018
The International Center of photojournalism in Perpignan presents an exhibition of photographs on the war in Algeria, by Pierre Boulat, Raymond Depardon, Jacques Horst and Marc Riboud.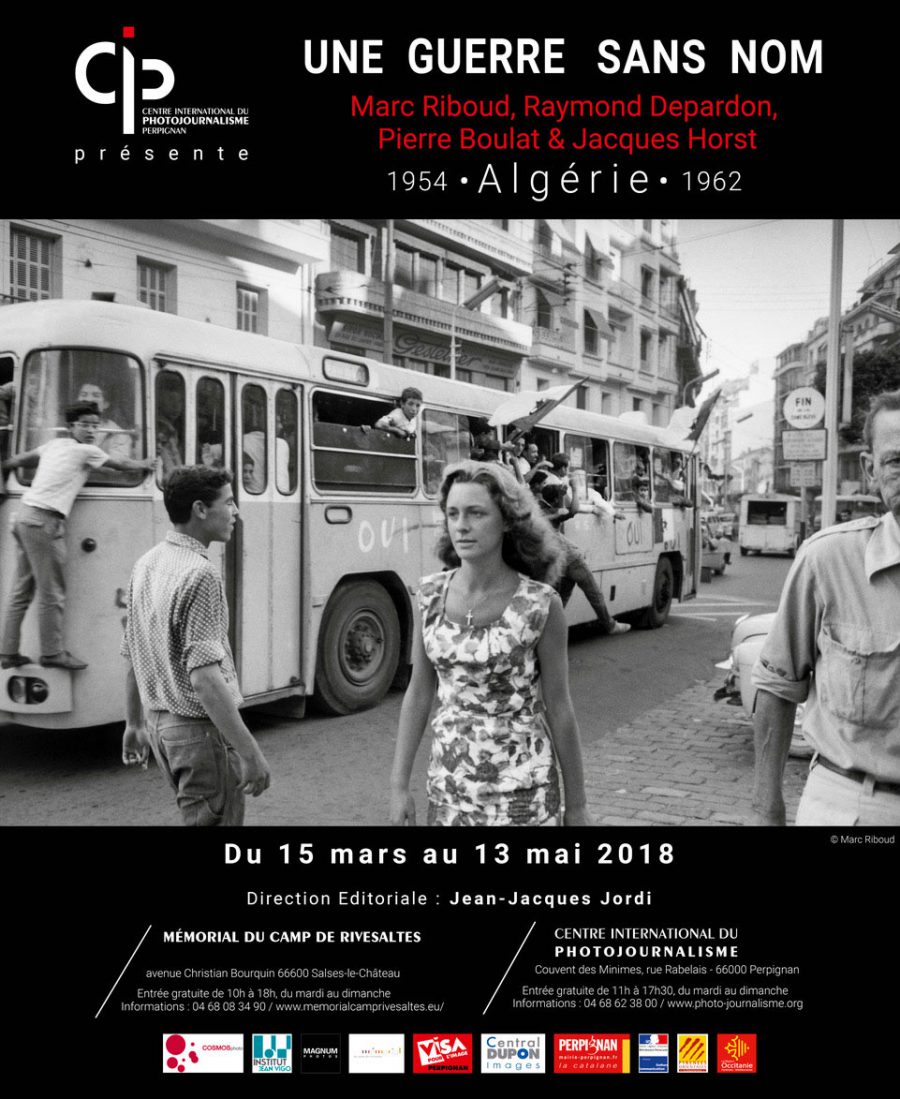 Address: Couvent des Minimes – Rue François Rabelais – 66000 Perpignan.
Free entrance, from Tuesday to Sunday, 11am-5:30pm.
More information on the CIP's website (in French).