Group exhibition "Magnum Analog Recovery" at LE BAL, Paris
April 29th to August 27th 2017
Discover photographs by Marc Riboud in the exhibition « Magnum Analog Recovery » at LE BAL.
LE BAL presents a choice of prints from the agency's vintages, along with book dummies and magazines, since Magnum Photos was created in 1947, until 1977. Icons of the 20th century will be exhibited next to previously unseen images, as part of the photographers' dialogue on the definitions, issues and contradictions of their work, in the early years of the greatest photographers' cooperative in the world.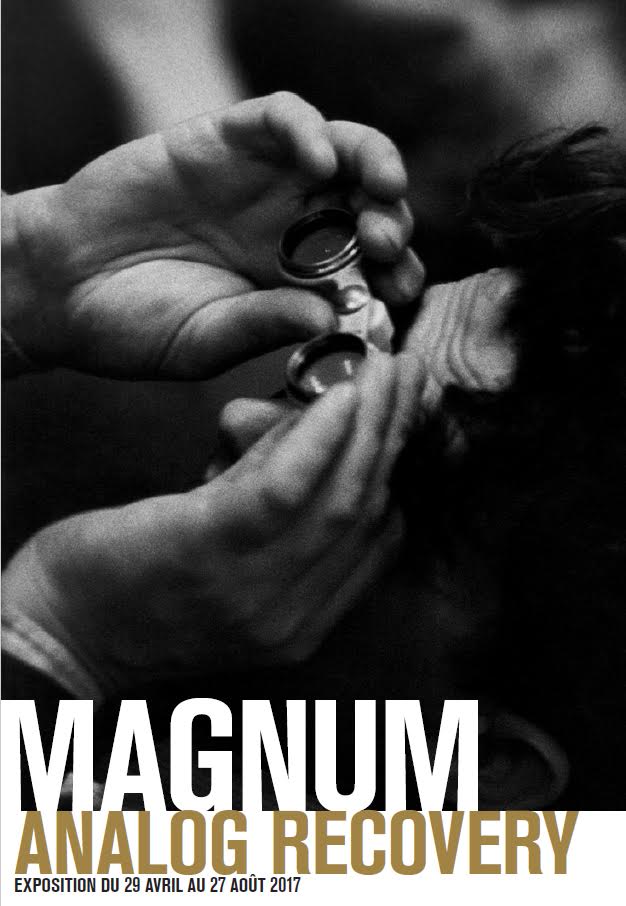 As part of the Mois de la Photo du Grand Paris, a visit is organized on Sunday the 30th of April at 4pm. Please book here.
For more information (in French): http://www.le-bal.fr/
Group exhibition "Magic Moments" at Leica store in Paris
du 28 avril au 1er septembre 2017
M for "Magic Moments", M for Magnum Photos, M for Leica M. Sixteen photographers of the agency are gathered in this exhibition which celebrates the 70th birthday of Magnum Photos.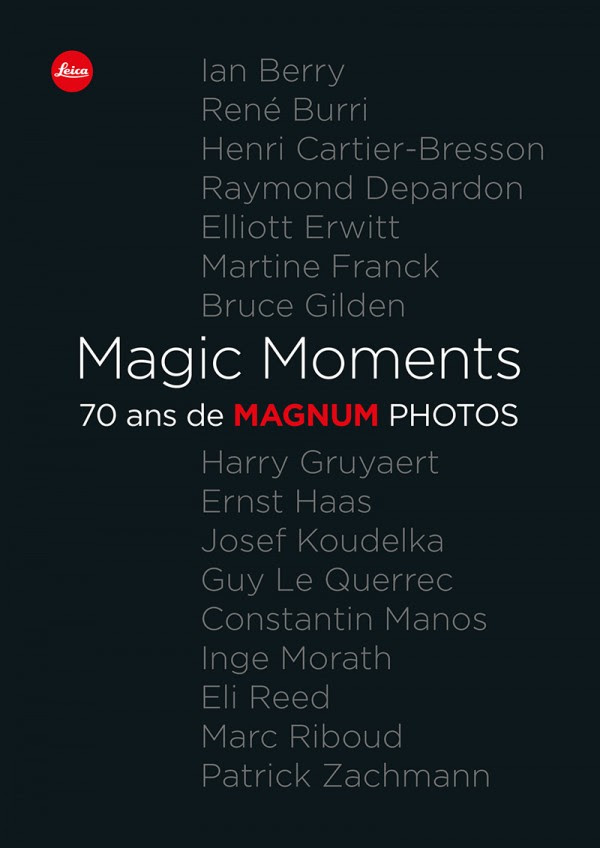 Exhibition from April 28th to September 1st 2017 at the Leica Store, 105 rue du Faubourg Saint-Honoré, 75008 Paris.
Free entrance from Monday to Saturday, 10am – 7pm.
Exhibition "Marc Riboud, Cuba 1963" at Fototeca, Habana
April 28th to May 28th 2017
Marc Riboud's photographs taken in Cuba in 1963 will be exhibited in Havana for the first time!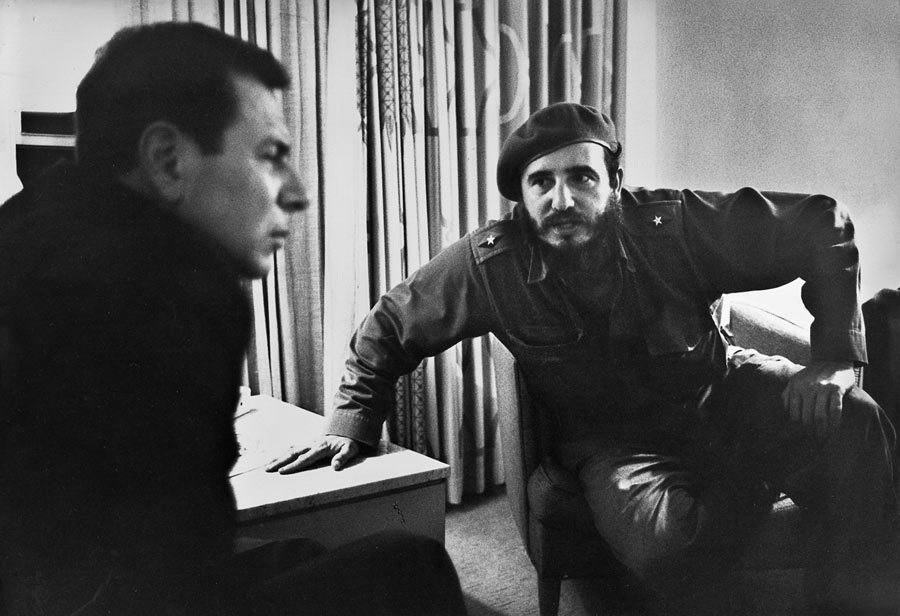 Public opening on April 28th, then the exhibition will be on view untill the end of May.
For more information : http://www.fototecadecuba.com/ 
Exhibition "Marc Riboud, Retrospectiva" at the Alliance française of Habana, Cuba
du 26 avril au 30 mai 2017
For the first time Marc Riboud's photographs will be exhibited in Cuba!
The Alliance française will host a retrospective of 39 among the photographer's most famous works and screen the movie "Chines" directed by François Tisseyre.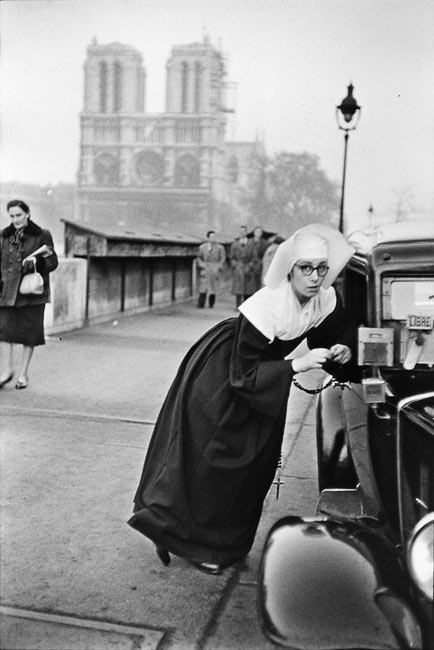 The entrance is free.
Adress: Alianza Francesa de Cuba, Palacio de Prado, Prado Esq. A Trocadero
For more information: https://www.facebook.com/AlianzaFrancesaDeLaHabana/
Exhibition of Marc Riboud's work in Beirut for Photomed Liban
January 19th to February 8th 2017
Let's meet in Beirut to discover the exhibition "Au gré des voyages", a tribute to Marc Riboud at Institut français du Liban, organized by the festival Photomed Liban.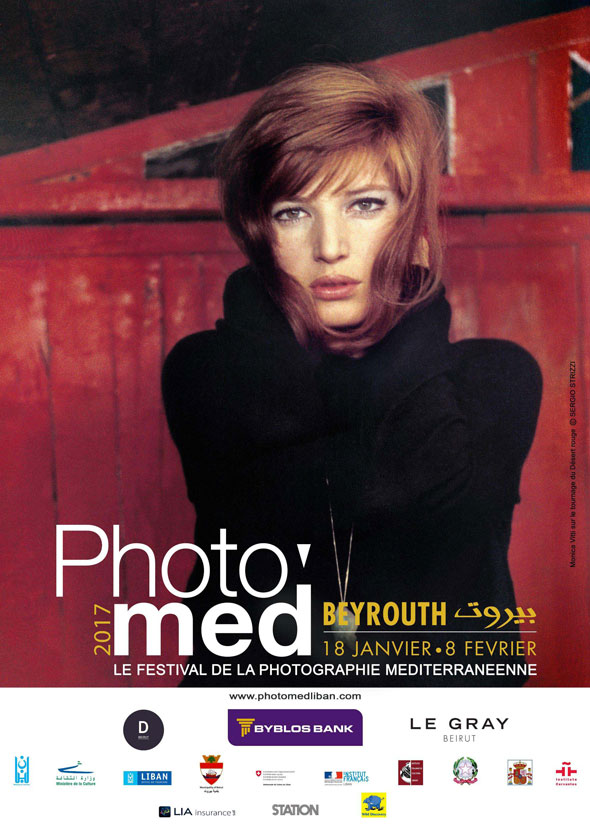 (Photograph by Sergio Strizzi on the poster)
The festival will gather a number of photographers in different locations, among them the head office of Byblos Bank, the Institut français du Liban, the hotel Gray Beirut, Station and D BEIRUT.
For more information: http://photomedliban.com/en/
Exhibition "Cuba, 1963" at Brownstone Foundation, Paris
from October 29th to November 27th 2016
Discover the photographs taken by Marc Riboud in Cuba in 1963, with a selection of vintage prints, modern prints and magazines.
This exhibition will relive the great scoop of Jean Daniel and Marc Riboud, gone to visit the island and interview Fidel Castro in 1963. After days of waiting, Castro showed up in their hotel room and talked until and early hour. The next day, Marc Riboud gone back to France, Jean Daniel is having lunch with Castro when the phone rings: Kennedy has been assassinated. This interview will be THE scoop of young Jean Daniel, and Marc Riboud's photographs will be published around the world.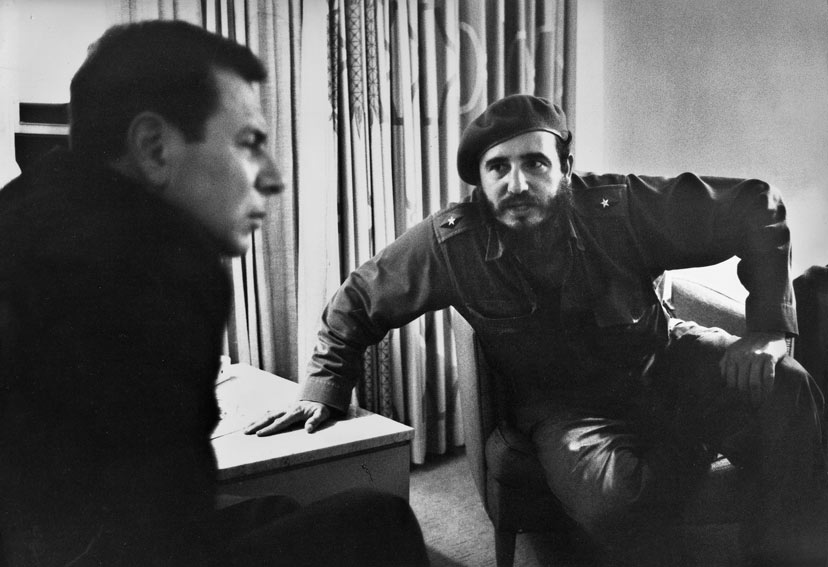 The book CUBA, published in August by La Martinière (in French), with texts by Jean Daniel and Marc Riboud, and a foreword by Wim Wenders, accompanies the exhibition.
Exhibition opened from Thursday to Sunday, 2pm to 7pm. Free entrance.
Brownstone Foundation, 26 rue Saint-Gilles, 75003 Paris.
Hommage at the Musée d'Art moderne de la Ville de Paris
Octobrer 28th 2016 to January 15th 2017
The Musée d'Art moderne de la Ville de Paris exhibits 27 prints of Marc Riboud's photographs, as a tribute in their permanent collection.
The entrance is free, from Tuesday to Sunday 10am – 6pm.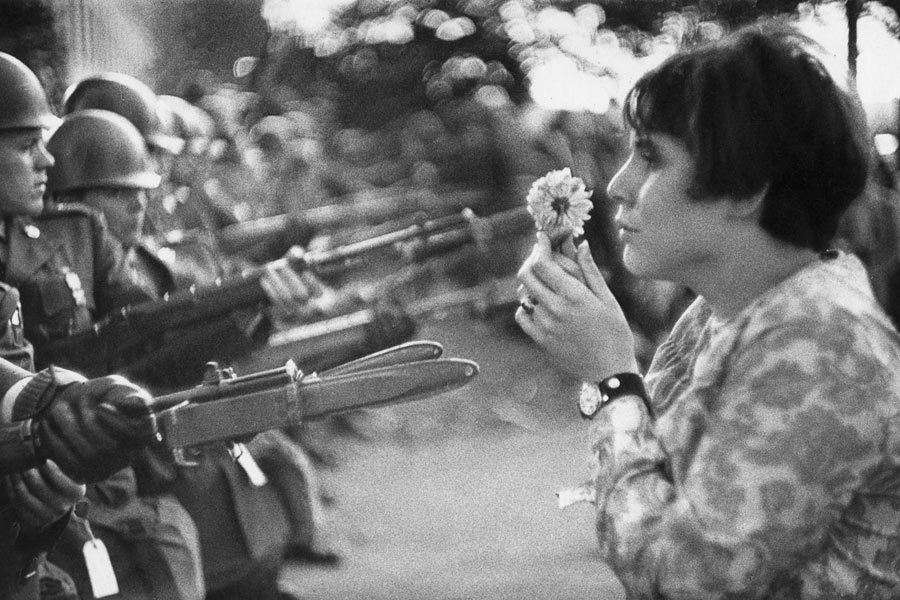 Musée d'Art moderne de la Ville de Paris
11 avenue du Président Wilson
75116 Paris
Tél. 01 53 67 40 00
Chroniques nomades festival in Auxerres
October 15th to November 20th 2016
Discover an exhibition of photographs by Marc Riboud on the theme of "the eye" at Abbaye Saint-Germain, Auxerre.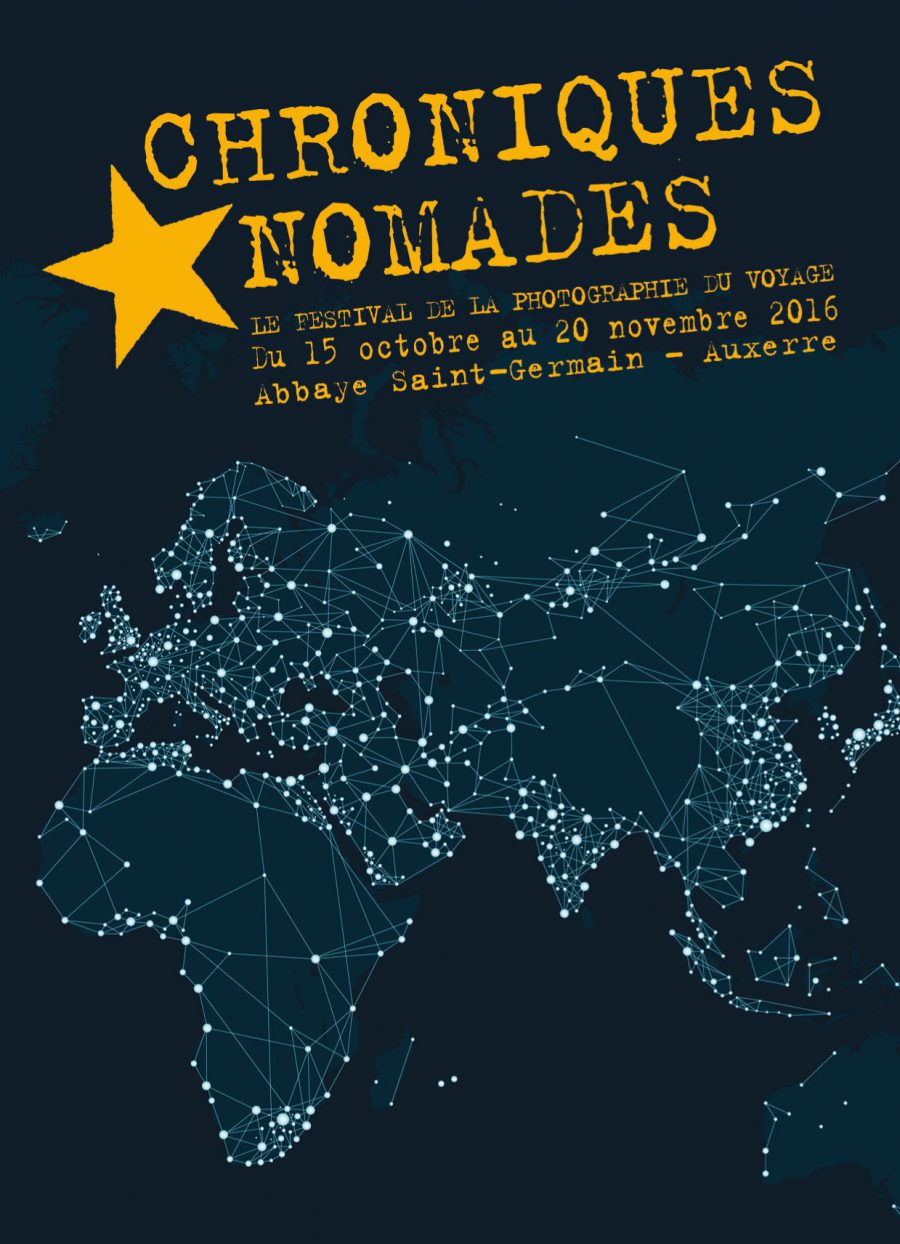 For more information : visit the website of Auxerre
Exhibition "World. Politics. Life" at Galerie 36, Berlin
October 7th to December 17th 2016
With their strong composition and their variety of subjects, the works by Marc Riboud are unique photographic documents of important international political events. They show changing times and stimulate reflection: how the world has changed and where we stand today. The exhibition WORLD. POLITICS. LIFE is a first retrospective of Marc Riboud in Berlin and, through a selection of about 50 photographs, offers insight into his extensive oeuvre.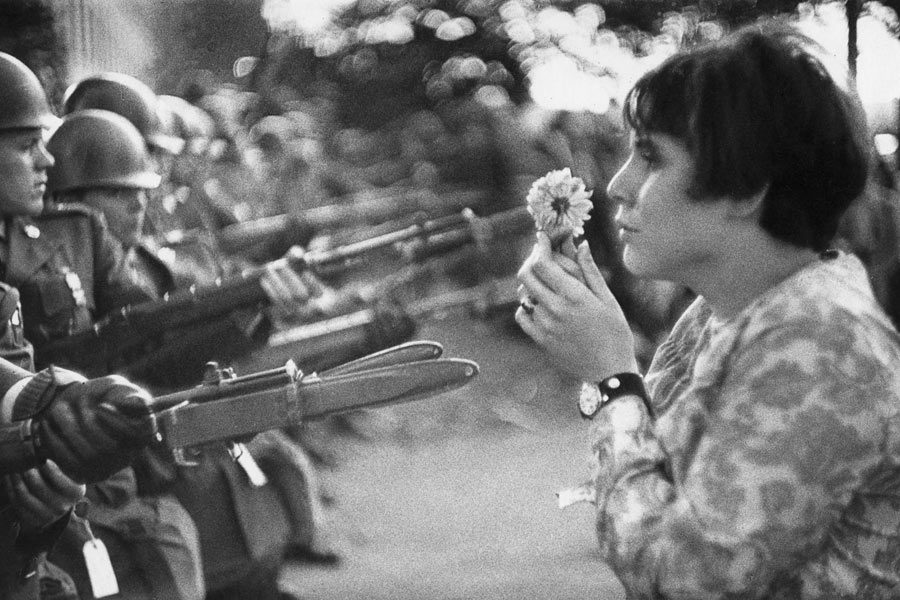 Galerie 36, Chausseestraße 36, D-10115 Berlin
More information on : www.galerie36berlin.com
Exhibition "China" at PHOTOfolies festival in Rodez
October 1st to October 30th 2016
The festival PHOTOfolies in Rodez pays tribute to Marc Riboud by showing a selection of his photographs taken in China from his first journey in 1957 to the last trip to Shanghai in 2010.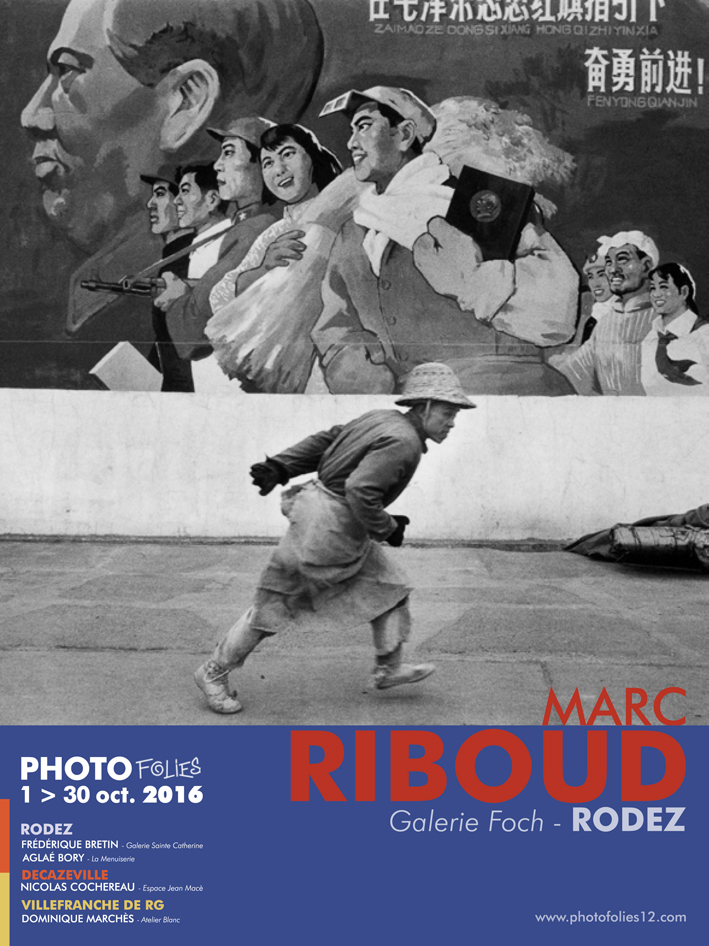 For more information : www.photofolies12.com